I have found piccies and stuff. Prepare to be amazed by my photo editing qualities. None of these photogs were taken by me, because that would be rather tricky, non? I'll add more when I can unearth them.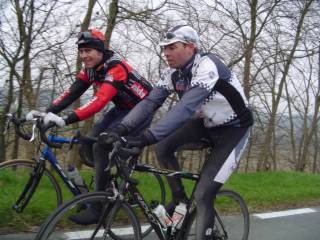 Me on the left with Leigh Palmer (TEAM CN.COM) during a
wet, early season recon of certain cobbled climbs in Belgium.
Photo © Robbie Williams (not
that
one)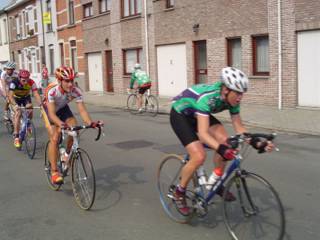 Racing in Wondelgem in 2003
Photo © Chris Henry